We recognize that all our patients are unique and deserve to receive dental care that reflects their individual needs. Our experienced and talented dental team is committed to working with you and your family to create a comfortable, stress-free, and rewarding dental experience every time you visit our practice.
We are pleased to welcome you and your family, and we look forward to working with you.
---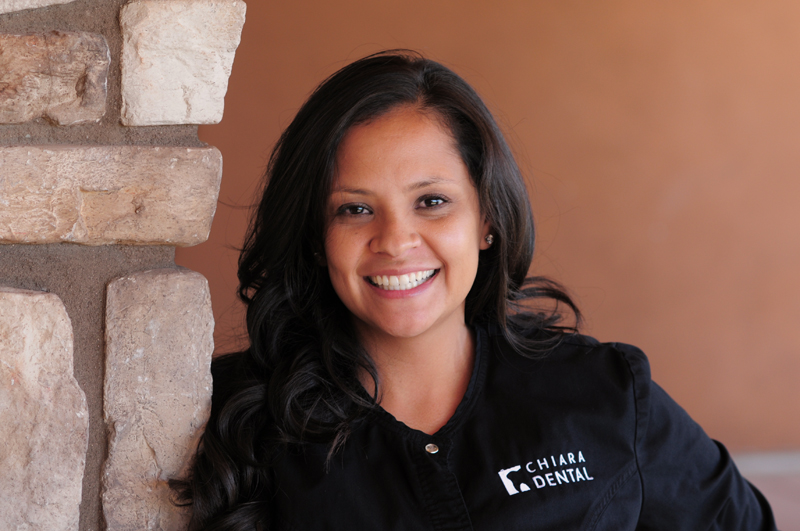 Ariza
Office Manager
Hello and welcome to Chiara Dental! My name is Ariza and I'm the office manager. I oversee the office, ensuring we're providing you with the best care. In addition to managing our hygiene and operative schedules, I will work with you to explain procedures and answer questions about treatment. I will also review insurance benefits, so you understand your financial responsibilities.
I started working as a dental back office assistant in 2008 and completed my dental assistant training here in Tucson. My first position with Chiara Dental was as Dr. Chiara's assistant, in 2013. Then, in 2015, I started training for office management. We have an amazing practice: Dr. Chiara is a very conservative, gentle dentist and our team is skilled, helpful, and caring. We work hard to provide you with the best dental modern dental care, so you enjoy a lifetime of smiles!
When I'm not in the office chances are I'm with my family. I have three wonderful kids. We enjoy camping, hiking, and spending time outside in the sun. My newest interest is gardening.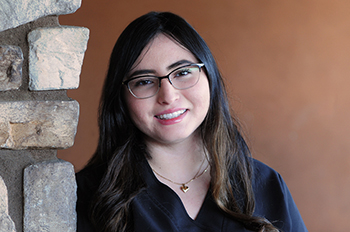 Maria
Billing Specialist
Hi, my name is Maria and we'll likely first "meet" when you call the office. I work closely with Ariza at the front desk where I answer calls, help people understand their treatment and insurance, and assist with coordinating treatment. I also enter insurance payments, monitor accounts, and handle accounts receivables and payroll.
I hold a degree in accounting from Pima Community College and joined Chiara Dental in 2020. I love numbers and, working here, have come to love dentistry – and our wonderful patients – too!
When I have spare time, I enjoy afternoon walks and binge-watching shows. I also love to hang out with my family and friends.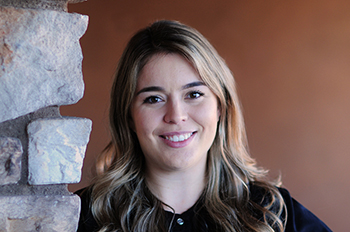 Addie
Dental Assistant
Hello! As one of our dental assistants, I help the doctors and staff stay on schedule, train fellow assistants in latest technology, manage Invisalign® cases, and assist in procedures. I enjoy the technical aspects of dentistry, as well as the relationships I create with our patients.
I completed my dental assisting certificate at Carrington College in 2015 and was hired at Chiara Dental right out of school. I was fortunate to find such a great work family and am happy to work alongside the doctors and staff. We all get along so great and spend so much of our day laughing.
I have two children, Leighton and Xzavier. I spend all of my free time with my kids and family. We love going for walks and playing at different parks. I also enjoy going on road trips to new places and trying new foods.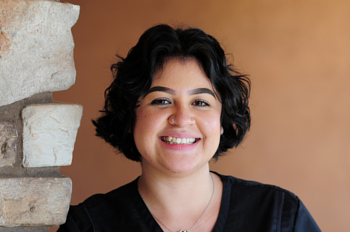 Alex
Dental Assistant
Welcome to Chiara Dental! I love seeing the changes that quality dentistry can make in our patients' lives. My goal as a dental assistant is to make patients comfortable in our office and excited to take control of their oral health.
We are a family at Chiara Dental, one I was happy to join in 2022. Everyone works together as a team and takes pride in what they do, and that is reflected in patient care and our office environment.
I love being a mother of my two girls. In my free time, I enjoy being creative with paints and drawing, as well as observing nature and hiking.
Destiny
Dental Assistant
Hello! I attended Pima Medical Institute for my dental assisting credentials and joined the Chiara Dental team in 2022. My goal is to make patients happy, both with their smile and with their experience at our office.
The Chiara Dental team is so unique. Everyone is so positive even when there is chaos. We all come together as a team and that's what makes us easy to work with. It's not often that you find a team that genuinely enjoys one another, but we do!
Outside of work, I like to be in nature whether I'm hiking or just enjoying the scenery. I'm very adventurous and always down for something new and exciting!
Isabella
Dental Assistant
Welcome to Chiara Dental! I began my career in dental assisting in 2021 with on the job training, followed by my dental radiology and coronal polishing certifications through DANB. I assist Dr. Chiara, Dr. Angie, and our hygienists with patient care, as well as overseeing Invisalign® cases and presenting treatment plans.
I enjoy assisting my team and creating a comfortable environment for our patients. We all work hard to ensure everyone and everything is taken care of. No one is on their own; we all offer a helping hand whenever we need each other.
I am a Spanish bilingual who loves learning about other cultures. When I'm not at work, I love spending time with my friends and family. I also paint occasionally and spend my free time at the gym.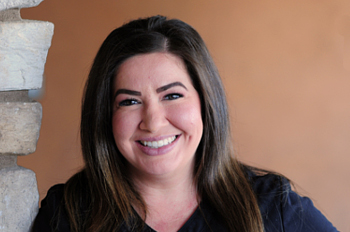 Stephanie
Dental Assistant
Welcome! I'm Stephanie, one of our dental assistants. You'll see me around the office assisting with procedures and ensuring patient safety through sterilization. I love working with and getting to know my patients. My favorite part of my job is educating patients on proper oral hygiene and care, so they can maintain healthy, beautiful smiles for years to come.
Working with Dr. Chiara and Dr. Angie brings me so much joy. They are full of knowledge that I learn and grow from every day. They are also very encouraging and offer positive feedback to their team daily. The team at Chiara Dental is always positive, hardworking, and willing to lend a helping hand.
I've been married to my wonderful husband for 13 years and we have three beautiful children and two dogs (a boxer and a miniature Dachshund). On my spare time, I love bike rides and long jogs. My family and I love baseball games, cheer (go Vail Vikings!), motor sports, and camping. We are proud supporters of law enforcement, as my husband is a police sergeant. Our family walks that thin blue line every day. We believe in honor, respect, community, and kindness.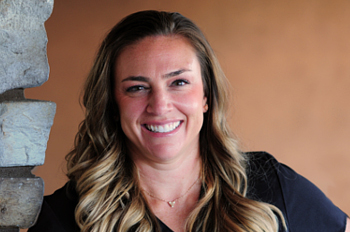 Keri
Dental Hygienist
Hi there, I'm Keri, one of our hygienists. I perform comprehensive oral health assessments, including reviewing patient history, to ensure the delivery of the most appropriate hygiene method for each patient. I also counsel patients on the importance of nutrition and oral health including proper brushing and flossing techniques.
I love the process of meeting new patients and building relationships with each one. Being able to make them feel comfortable and at ease during my care is one my biggest motivators in the hygiene profession.
I'm married to an amazing husband and have four beautiful daughters. We also have two Yorkie-poos! I am into CrossFit and love exploring the outdoors every chance I get!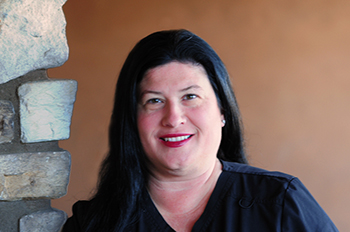 Leanne
Dental Hygienist
Hello and welcome! My name is Leanne and I'm a Dental Hygienist. I provide a range of oral healthcare services and will help you with preventive care, as well as specialized periodontal treatment. During your hygiene appointments, as I gently clean your teeth, we will talk about your dental health and what you can do to keep your smile healthy and bright.
I have an Associates of Applied Science in Dental Hygiene and a specialty in periodontics and SRP (scaling and root planing). After starting in the field in 2008, I was welcomed to the Chiara Dental family in 2020. It is a joy to be part of a professional, wonderful team. I know you will feel at ease in our care!
Family keeps me busy when I'm not at work. I'm happily married to an airman and have four kids, plus a cute little Shih Tzu named Jo Jo. I love time with my family, especially when we're camping or swimming, and I enjoy cooking and reading, too.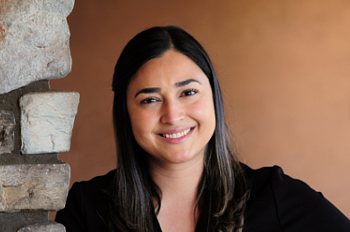 Sarai
Dental Hygienist
Hello and welcome! As a dental hygienist, I perform dental screenings and routine cleanings, as well as periodontal therapy. I also provide patient education about maintaining oral health and preventing oral disease. I love being able to help people improve their smiles!
I received an Associate's Degree from Pima Community College in 2011 and joined Chiara Dental in 2022. It's been a wonderful experience so far! The team is positive and helpful to everyone. We all strive to give the best possible care for every patient and look for ways to improve.
My husband and I are both Tucson natives, and have been married for 11 years. We enjoy traveling and trying a variety of different foods. I enjoy many different hobbies, such as soap making and sewing!
We love our dental team!